Yesheng titanium company
About Yesheng
Established in 2007, Baoji Yesheng Titanium Industry Co., Ltd. is a high-tech company that integrates the production, processing, and sales of titanium and titanium alloys, nickel, zirconium, and other non-ferrous elements. It is situated in China's "Titanium Valley"-Baoji.Plates, bars, wires, tubes, standard components, forgings, equipment, and titanium and titanium alloys are the primary products. Nickel, zirconium, and alloys are also important.
Yesheng custom titanium products has recently concentrated on the plate heat exchanger market and established a new core R&D team for titanium thin plates. The key R&D and production of titanium plate heat exchanger can be stamped titanium plates, and the various specifications and sizes are sufficient in stock, which can meet the various specifications and models of heat exchanger used for stamping. And Yesheng has received the unanimity of the critics' acclaim for its "excellent quality," "reasonable price," and "stable delivery time."
Social Responsibility
As a leading manufacturer of titanium products, Baoji Yesheng Titanium Industry Co.,LTD understands the importance of social responsibility. The company is committed to sustainable development and reducing its impact on the environment. Yesheng Titanium adheres to strict safety and quality standards to ensure the safety of its workers and customers. The company also actively participates in charitable activities and supports local communities. Yesheng Titanium strives to create high-quality products that meet customer needs while minimizing environmental impact. The company is committed to setting an example in the industry and promoting responsible business practices.
Honor Certificates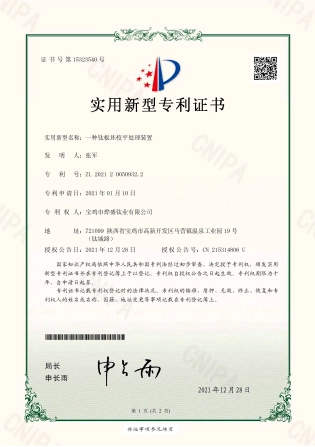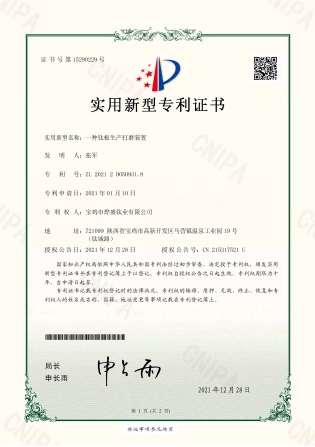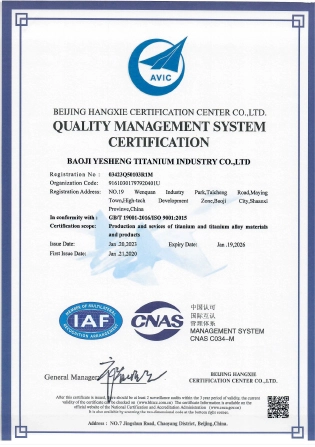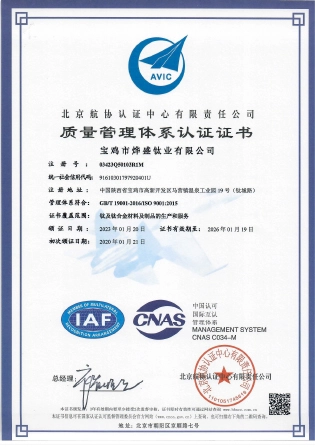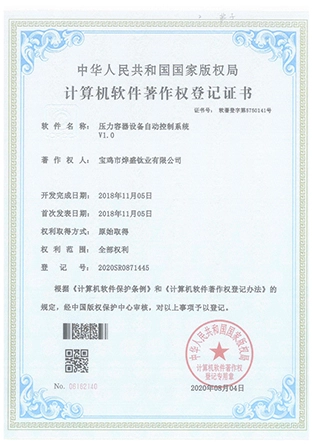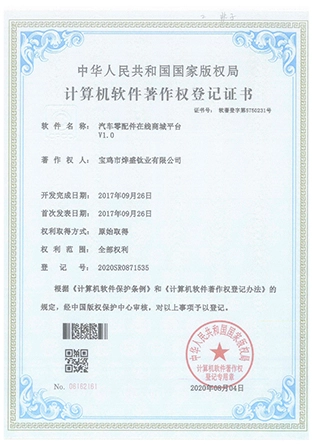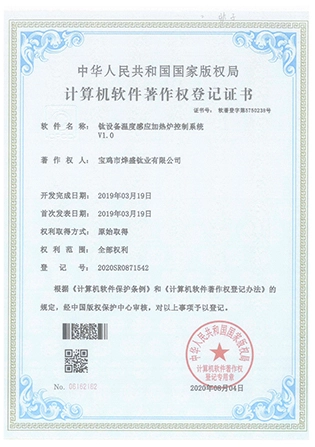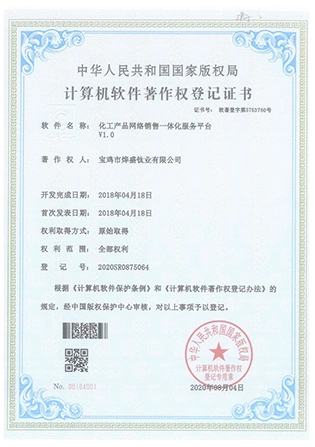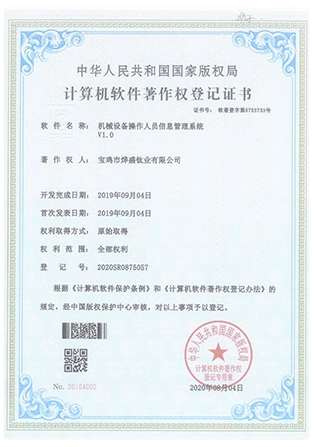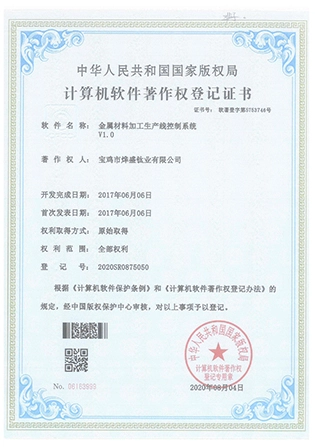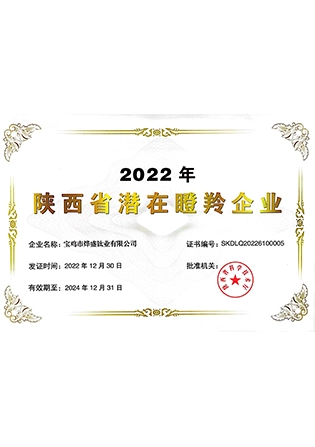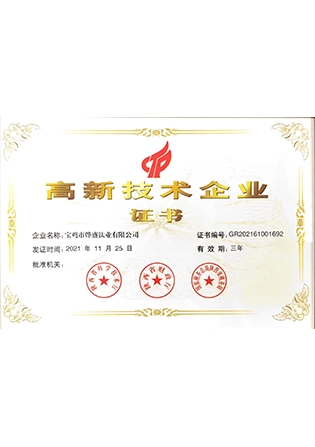 Factory Show