Titanium Products for Petroleum Industry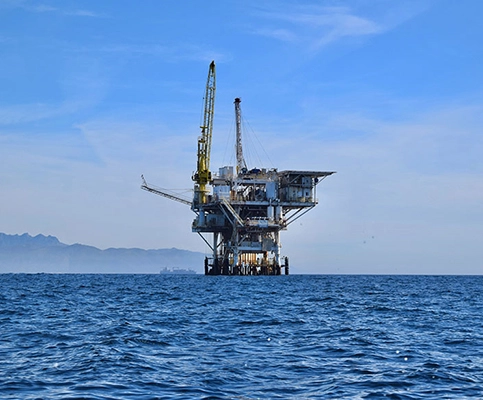 Titanium has several applications In the petroleum industry because of its excellent corrosion resistance and strength-to-weight ratio. Its unique properties make it an invaluable material in harsh environments, such as those found in offshore oil and gas drilling. The following are some of the critical applications of titanium in the petroleum industry:
Oil well casing:
Titanium is suitable for use in oil well casing production because of its corrosion resistance. The metal's strength and biocompatibility make it an excellent material for exploration wells, saving companies from the financial impact of having to replace corroded casings.
Offshore drilling equipment:
The offshore environment poses serious challenges to drilling equipment with saltwater environments that contribute to increased corrosion. The metal's corrosion resistance and strength make it ideal for the production of offshore drilling equipment such as oil rig components, heat exchangers, and subsea pipelines.
Chemical reactors:
In the oil and gas industry, titanium is widely used in the production of chemical reactors because of its resistance to acids, solvents, and other hazardous chemical compounds used in the production and refining process.
Heat exchangers:
Heat exchangers are vital components used in the production and refining process of petroleum. The use of titanium as a material for production means a robust and reliable heat exchanger capable of withstanding the high temperatures and pressure levels required in the petroleum industry.
In conclusion, titanium's exceptional strength, light weight, and corrosion-resistant properties make it an important material in the petroleum industry. Its unique chemical properties and inert nature present unparallel advantages when used in harsh environments, making it an ideal material for oil well casings offshore drilling equipment, chemical reactors, and heat exchangers. The continued use of titanium in the petroleum industry will continue to enhance extraction, ensure reliability and safety, and reduce the cost of operations.